Lockdowns, export bans and tightened border controls have disrupted many supply chains. The consequences of an economic nature are clearly visible - increases in purchase prices, long delivery times and even production stoppages. 83% of companies therefore report price increases and delivery problems for raw materials, intermediate products and goods* in September 2021. This raises the question of the extent to which the globally interwoven production chains can continue to exist in the future, or whether the pandemic and its consequences will at least mean a significant decline in globalization for us.


We talked to Miles Lamberty, Managing Director of erka Verpackungssysteme GmbH, about this issue. As an entrepreneur, he has experienced the economic impact of the pandemic in the packaging industry first hand and has found solutions for himself and his customers.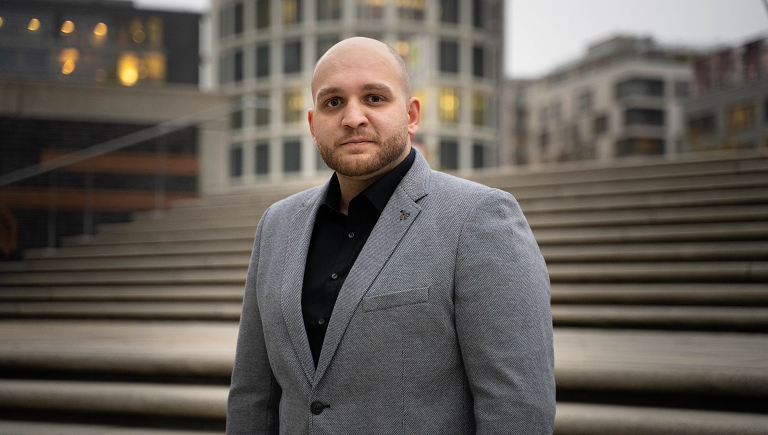 Mr. Lamberty, Covid-19 has turned the economy upside down. How did you personally experience the initial impact of the pandemic?

For many market participants, especially in Europe, the pandemic came as a great surprise at the beginning of 2020. A certain degree of uncertainty was felt in the market, which not least influenced purchasing behavior. Investment decisions in particular were postponed - a wait-and-see attitude was observed.

In your experience, what impact does COVID have on the globalized business world?

Initially, international lockdowns were the key point of supply chain disruption. Manufacturing plants around the world had to send their employees home to contain Covid-19. As a result, many products could not be manufactured and supply bottlenecks occurred accordingly. In addition, ports around the world were also affected, unable to load finished goods and raw materials. Overall, this led to significantly longer delivery times. On the other hand, customers were less willing to take delivery of the goods. Especially in the industrial sector, the demand for products has decreased over time due to the decreased production capacities. This is another reason why things are only now getting off to a slow start again.


To what extent are you and your company affected by the consequences?

We were able to observe two phenomena: In the area of e-commerce, demand has increased extremely. Especially for packaging materials such as cardboard boxes and everything needed for shipping goods by parcel service, but also on pallets, we have seen a great growth in sales. Many companies have additionally entered the online trade in order to be able to continue operating their locally closed stores. This has naturally led to increased demand for these products. Serving this demand at the same time as declining production and more difficult delivery conditions was no easy task.
On the other hand, the general uncertainty continued. This meant that investment decisions in the direction of packaging machinery and packaging technology were postponed. For the companies, it was still not clear when things would continue and how, and so correspondingly larger investments were also postponed in our area for the time being.
What solutions have you found here for your company? Have you adapted your supply chains accordingly?

For our company, erka Verpackungssysteme GmbH, we first developed a corresponding concept for the procurement of goods in order to be able to guarantee that we can always supply our customers with the goods they need.

It became clear to us relatively quickly that our international imports would be significantly delayed. We had to react to this and planned for a correspondingly longer lead time. As a result, we increased our purchasing volumes so that we had to keep more stock and were thus able to equalize our supply chains. At the same time, we naturally had to work with new production plants at one point or another, as many of our upstream producers had to reduce their production capacities. All in all, it was a very intensive process that involved a lot of communication.
Would you say that globalization is no longer possible on this scale in the long term and is regressing?

No, I don't think so. Global trade is still growing. Of course, there are one or two products for which we should consider establishing domestic production. I'm talking about medical protective equipment in particular. However, we should think a bit further ahead and consider what other possible disasters could befall us and what products are needed for them. It is important to develop the appropriate foresight here to produce these critical products in our own country.

Otherwise, it is also the case that some production can be relocated back to Germany in the next few years, as more and more processes can be automated. Thus, it is no longer a cost advantage to import products from abroad. In other words, the more production can be automated, the more goods will then be produced in Germany again. Due to the extremely high transport costs from abroad, foreign production then usually no longer offers a financial advantage.



What opportunities do you see in the packaging industry in the future?

E-commerce packaging will play an increasingly important role in the market. During the lockdowns, even more consumers took a liking to online shopping. Even customers who previously bought from brick-and-mortar stores were now partly forced to order things online. Shipping packages and the processes behind them are more important than ever. For us, this situation represents an opportunity to continue to provide the many online retailers with individual packaging solutions.
Remain capable of acting at all times through reliable packaging solutions, even in times of raw material shortages:
>> Contact.