Bedrucktes Klebeband schafft nicht nur einen Wiedererkennungswert, wenn Ihre Kunden ihre Pakete erhalten, sondern bietet zahlreiche zusätzliche Vorteile für Sie als Unternehmer. Wir haben für Sie zusammengestellt, wie individuelles bedrucktes Klebeband von Ihnen im Unternehmen verwendet werden kann, um Sie beim Wachstum erfolgreich zu unterstützen und um Ihre Sendungen in das richtige Licht zu rücken.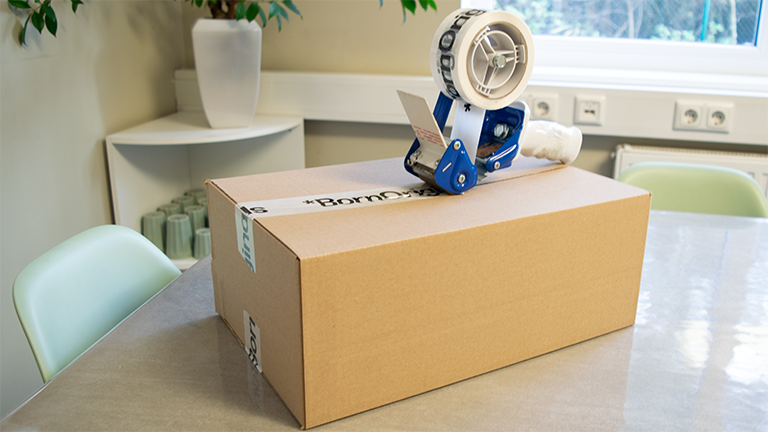 Seven good reasons why you should use custom printed tape


1. professionalism
The first impression is crucial. In order to survive on the market in the long term, it is essential that you attract positive attention with your brand. With customised adhesive tape, you can create the best first impression right from the start, when your customer holds the package they receive in their hands. Your shipment immediately stands out positively and supports the value perception of your products. Printed adhesive tape with your logo and company name therefore helps to build trust in your company and in your products.
2. branding
With custom printed tape, you ensure that your brand is visible throughout the logistics process. From the moment the shipment leaves your warehouse until it reaches your customer - your brand and brand message are visible to everyone at all times. In the crowd, your parcel no longer gets lost as an anonymous brown cardboard box, but immediately stands out in a positive way. Throughout the entire shipping process, your brand has multiple visual contacts with different people thanks to the adhesive tape and thus increases your brand awareness in the long term.
3. identification
Printed adhesive tapes can help you not only in shipping. You can also use them to better structure your internal processes in your warehouse. Tape made to your requirements can be used to quickly identify goods, objects or storage space. In this way, you ensure the fastest possible allocation. Your employees can see at first glance what the contents of a package are. You can also give warnings and instructions for handling. These can considerably simplify your processes in your warehouse and unwanted mix-ups can thus be avoided.
4. traceability
Custom printed tapes improve the traceability of your packaged goods. You can use them to easily identify any batch and EC numbers, as required in the food and medical industries, for example. Traceability is an essential building block for your company's quality management.
5. cost-effective form of advertising
Unlike other forms of advertising, especially other personalised packaging, adhesive tapes are a particularly cost-effective form of advertising. With little effort, many visual contacts with your brand can be generated in the course of the logistics process.
6. security
Your adhesive tape also serves as a seal. Thanks to individual adhesive tapes, your shipments are also tamper-proof. After your goods have left your warehouse, the further handling of the package is completely uncertain for you and you cannot influence who will hold the package in their hands during its dispatch. If someone is interested in stealing the contents of the package, they will have to reseal the package afterwards. With ordinary standard tape, such an unwanted opening is less obvious, as the tape can simply be replaced with new tape. If you use customised adhesive tape, this cannot be replaced by third parties and the tampering can be detected immediately. Overall, printed tape helps to build trust in your merchandise and your business.
7. reduction in packaging costs
When you use custom printed tape to brand your packaging, you don't need additional printed packaging and cardboard boxes. You can use inexpensive unprinted cardboard boxes and thus save a share of packaging costs. Your branding of your package is still guaranteed at all times. Printed cardboard boxes are usually only available in high sales quantities and would have to be paid for by you in advance and stored on your premises for a longer period of time. This is often a problem, especially for small and medium-sized companies. If you use unprinted standard cartons, you only need to stock the quantity you currently need at the time. This eliminates expensive storage costs for you.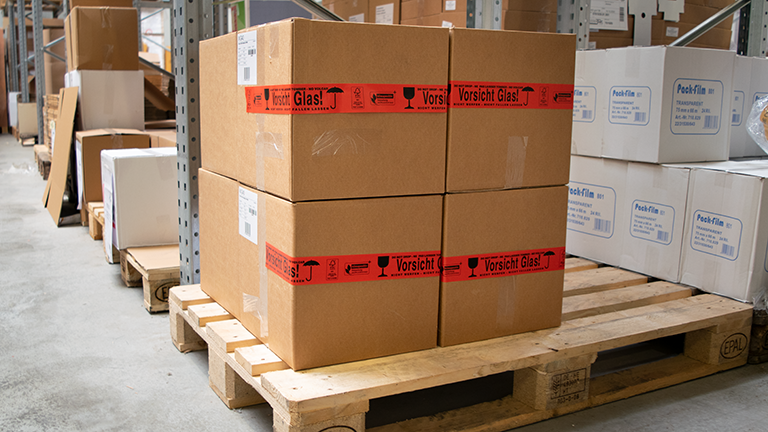 The most uncomplicated form of branding for your packaging.
The more visible your brand logo is on the package, the more your brand is in the foreground. Throughout the logistics process, the package is handled by many people, all of whom may be potential recipients of your brand message. With one shipment, you get multiple visual touch points of your brand with potential new customers. Compared to the cost of printed tape, you get an economical and effective branding tool that you should not ignore.
What options do you have?
The possibilities for printing adhesive tapes are diverse. At erka, you have the option of having adhesive tapes made of PP, PVC, paper and fabric printed individually in the desired thickness and width. Thanks to the sleeve printing process, undesired lugging can be avoided. As standard, we print up to three colours for you - more colours are also possible on request. Special colours such as metallic or neon are also possible.
Have we aroused your interest? We would be happy to make you an individual offer for your personal adhesive tape. Our team will be happy to answer any further questions you may have. Request a quote now!