We would like to introduce our trainees to you. We would like to start with Pablo, who is completing his training as a specialist for metal technology in the field of assembly technology with us: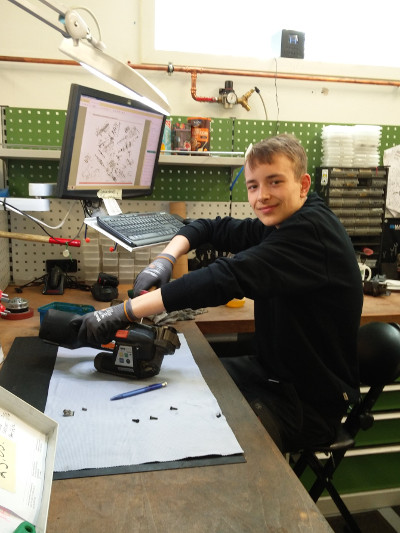 Name: Pablo Werner
Year of training: Year 2
Why did you decide to train as a metalworking technician?
The work is very interesting and very different from other professions I know.
What tasks do you take on in your training?
I examine defective strapping tools such as Signode's BXTs for possible causes of failure. In addition, I prepare cost estimates and repair devices independently.

What characteristics should you bring along?
Craftsmanship is very important for the profession. You should also be patient, as it can sometimes be difficult to find the fault in a defective device.

What do you like about the training?

The colleagues are all very nice. It is a lot of fun to work at erka and the time passes quickly. I feel very comfortable here.

What is so special about erka?
I find strapping tools very interesting. It's great that we have the workshop. I haven't seen this anywhere else yet.
Do you have any tips for future apprentices?

All I can say as a tip is: Just get started! And of course always listen very careful when explaining.

Thank you Pablo for taking the time for this interview! We wish you much success in your training and look forward to having you in the erka team! You can find out more about training at erka
here
.