We look back with great pride on a good cooperation with Signode that has existed for more than 20 years. The US-American company has established itself worldwide as the market leader in the field of packaging. The product range extends from processing equipment and machines to high-quality plastic or steel strapping straps to sealing sleeves and accessories such as steel strapping scissors or unrolling trolleys.
We at erka, as one of the largest sales partners in Germany, not only offer you all Signode products and equipment. We complete our range with our excellent
repair and spare parts service
.
At this point we would like to introduce some of our Signode products to you:


The mobile battery strapping tool BXT3 belongs to the bestsellers in our online shop. The popularity of the product is well-founded: The BXT 3 is a real all-rounder in the field of strapping and charge safety. Thanks to its intuitive handling and low weight, the device is very easy to use.
With its high clamping force and high clamping speed, the BXT3 is suitable for many applications.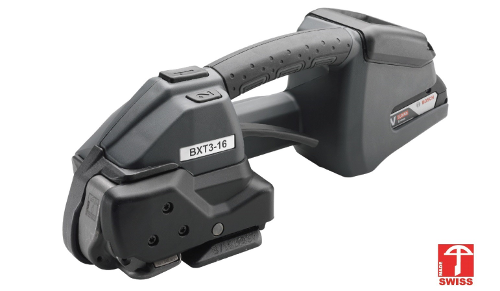 technical data:

Clamping force: 900-2500N (normal) - 400-1360N (soft)
Clamping speed: 0-220 mm/s
Dimensions: 370 x 141 x 135 mm
Weight (with battery): 3,8 kg
Operating temperature: -10 °C - + 40 °C
relative humidity: up to 90 %.
Charging time: 15-30 min
Strapping per battery charge: 800, 400, 200 (high, medium, low voltage)
PP or PET tape
available in three belt widths: 13 mm, 16 mm and 19 mm


Signode pneumatic strapping tool PNSC-2
The PNSC-2 is the improved version of the best-selling tool in Signode's history. Designed as a compressed air and closure combination tool, it is ideal for all round strapping and irregular packaging units. The two-button operation makes it a comfortable one-hand tool with fast strapping times. PNSC-2 is ideal for use with Apex® steel strapping.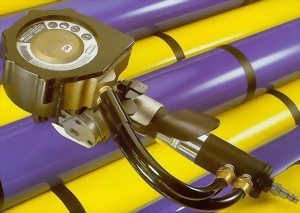 technical data:

closure type: Single notch
band tension: up to 4540 N
operating pressure: maximum: 6,2 bar, minimum: 4,2 bar
air consumption: 145,5 Vmin
weight: 4,3 kg
dimensions (LxW): 380 mm x 125 mm
strip width; 12.7 - 19 mm
strip thickness: 0.38 - 0.64 mm
Signode Straps
Signode produces a wide range of straps in a variety of materials. The selection of the right strapping depends on your needs and purpose.
The PP strapping Dylastic® is excellently suited for light packaged goods. Due to its special granulate preparation, the strapping strap has excellent elongation and re-expansion properties as well as very good strap tension stability.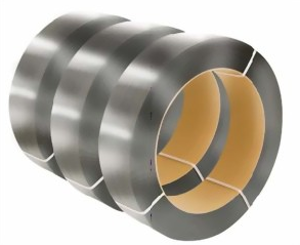 The Signode Tenax® strapping band made of PET material is characterized by its enormous strength and its easy handling. Its characteristics are similar to steel strapping, but with only a fraction of its weight. Tenax® is also very durable and can withstand all weather conditions.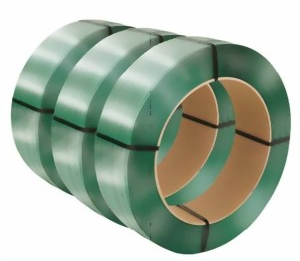 If you need maximum tension, the Apex® steel tape is exactly what you need. Its high tensile strength makes it ideal for packing and bundling heavy or round goods. It is also very resistant.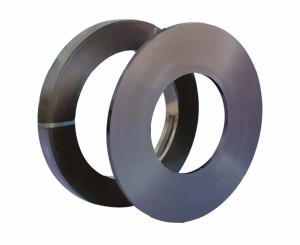 Signode offers you its usual very high quality for all strapping bands. They are easy to process and show the best possible stretch and tension stability.


We would be pleased to advise you in detail about our Signode products! You can reach us by phone at +49 4421 / 9765 - 0 or at info@erka.net.